About Us
Why we need your help
At home:
It is a harrowing fact that one in 130 pregnancies in Australia ends in stillbirth
The number of children tragically lost at birth each year exceeds the national road toll
Around the world:
A baby dies of prematurity every 30 seconds, and some 60,000 mothers die during birth
Worldwide, 15 million babies are born preterm and more than 1,000,000 million die as a result every year
Preterm birth outranked all other causes as the world's number one killer of young children under the age of 5 in 2016
Babies who survive often have lifelong health problems such as cerebral palsy, vision and hearing loss, and intellectual disabilities
We want to change these statistics – but we need your help
Our aim is to advance research, and provide targeted programs to help us advance the medical knowledge, the science and the services that will give mother and babies the very best care we possibly can.
What's in it for you?
Be part of a movement to bring mothers and babies safely home, whether here in Melbourne or across the world. Let's walk together to feel good and help all mothers and babies around the world.
Who will benefit?
Too often, babies are tragically lost at birth each year.
Too many others face serious risks and complications associated with premature birth.
Your participation in Pram Jam will support the most vulnerable and complicated pregnancies: those where there is a major risk of death for the mother, her baby, or both.
You will drive positive outcomes for families like…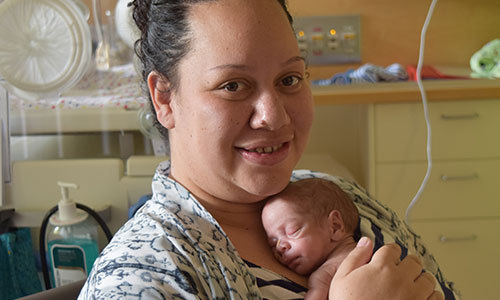 Paige Roberts had to deliver baby Tuteao two months early due to pregnancy complications.
Tuteao was born at the Royal Women's Hospital weighing 1376 grams and was transferred to the Special Care Nursery at Werribee Mercy Hospital to be closer to mum and dad. Tuteao is now at home and doing well.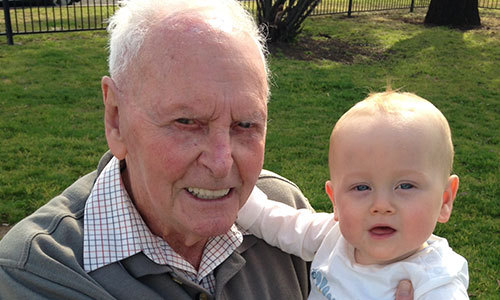 Jacob Horne, is the precious little miracle featured on the Pram Jam homepage. Born at 24 weeks at Mercy Hospital for Women, Jacob faced a series of serious health complications, including a stomach infection and collapsed lungs, spending 75 days in the hospital's Neonatal Intensive Care Unit (NICU).Thanks to the NICU's highly specialised care developed through clinical and laboratory research, Jacob cleared every hurdle!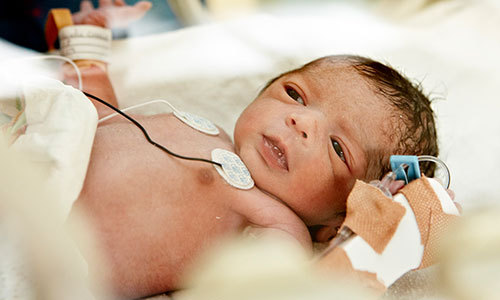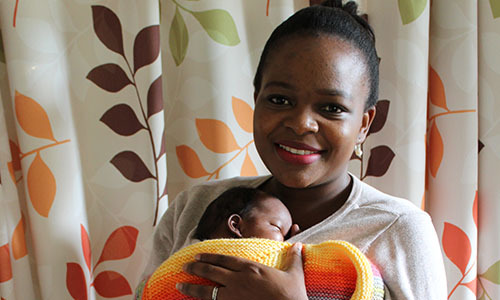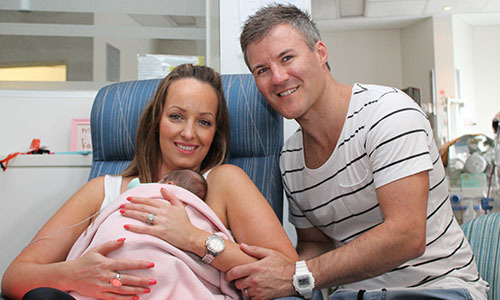 A tireless supporter of Mercy Perinatal, Alex Tighe has raised more than $20,000 through community fundraising and support of Mercy Health Foundation's own fundraising efforts.
The Tighe family's lives were changed forever when their son, John (Jack) Benedict Tighe, was unexpectedly born prematurely and died at birth in 2012.
"I have been fortunate to meet some amazing health professionals, like Professor Sue Walker, who are working hard to save precious lives and to give families like mine hope, when previously there was no hope."
Our superheroes / experts                                                                                                
Our Achievements So Far
Every day, mothers and babies in Australia and around the world benefit from our health care and our commitment to the education of those that care for them. Importantly, our research focus is on improving the health of mothers and babies now, and in the future–investing in their sisters, and their daughters. For example, over the last year we have undertaken a clinical trial in South Africa using a simple medication to treat pre-eclampsia, a condition that claims the lives of 70,000 mothers and 500,000 babies worldwide every year. The ability to secure independent funding through will allow such 'fast tracking' of ground-breaking scientific discoveries into clinical trials, and from there into transforming patient care.