About Us
About Us
Mercy Health Foundation launched Pram Jam, an Australia-wide fundraising initiative in 2016 to raise awareness and funds to help prevent stillbirth and complications from babies being born prematurely. Pram Jam, in its inaugural year exceeded all expectations, raising more than $114,000 and reaching an estimated cumulative audience of 6.1 million.
Pram Jam is set to return in 2017 from Monday 20 November to Sunday 26 November. Building on the success of its inaugural year, our goal is to make the 2017 Pram Jam bigger and better to grow awareness, registrations and donations.
All proceeds raised will go to Mercy Perinatal, an international centre of excellence based at the Mercy Hospital for Women. This critical centre aims to advance research, education and treatments to improve the health and wellbeing of mums and bubs, now and in the future, in Australia and around the world.
The Mercy Health Foundation supports programs to advance care and improve the life outcomes of people in need. To learn more check out mercyhealthfoundation.org
About Pram Jam
What is Pram Jam?
Pram Jam is a walkathon-style fundraising initiative calling on new mums and dads; and their family, friends and colleagues to push their pram, walk or run any distance, and ask others to sponsor them online.
Do I need a pram to participate?
No pram? No problem! Anyone can clock their distance and ask others to donate.
Simply set your goal, register as an individual or team at pramjam.org.au; and share your personal fundraising page to ask for donations.
When is Pram Jam?
Pram Jam is taking place for seven days this spring from Monday 20 November to Sunday 26 November 2017.
Where is Pram Jam?
Pram Jam is a national campaign, with participants clocking their distance all over Australia.
There is no set location or time, you can walk or run wherever and whenever you choose over the course of the week.
Why was Pram Jam created?
Complications from premature birth and stillbirth are tragedies that are far too common in Australia.
With around one in 130 Australian pregnancies ending in stillbirth and worldwide, premature birth remains the number one killer of children aged under five. Greater awareness and funding to advance research, education and clinical care are essential in order to reduce this heartbreaking reality.
For more information check out our Frequently Asked Questions.
Who will benefit?
Your participation in Pram Jam will support the most vulnerable and complicated pregnancies: those where there is a major risk of death for the mother, her baby, or both.
You will drive positive outcomes for families like...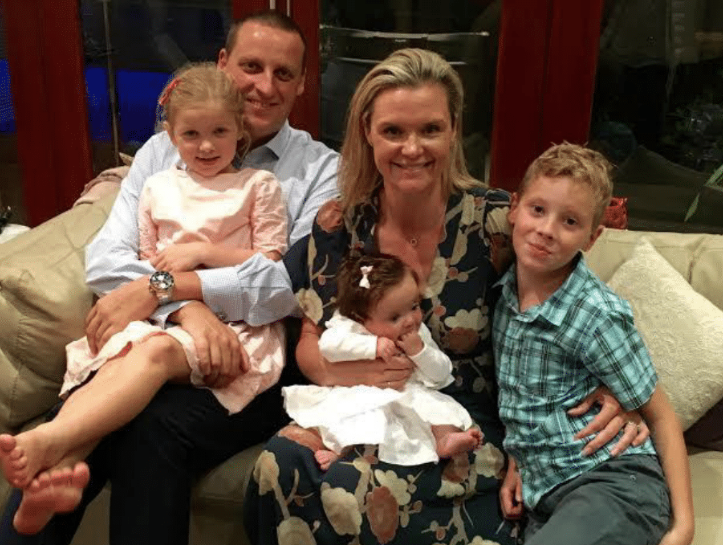 A tireless supporter of Mercy Perinatal, Alex Tighe has been a community fundraiser for a number of years now. The Tighe family's lives were changed forever when their son, John (Jack) Benedict Tighe, was unexpectedly born prematurely and died at birth in 2012. "I have been fortunate to meet some amazing health professionals, like Professor Sue Walker, who are working hard to save precious lives and to give families like mine hope, when previously there was no hope.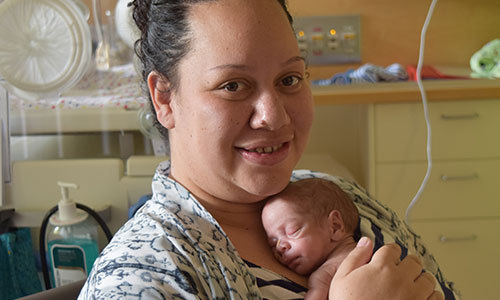 Page Roberts had to deliver baby Tuteao two months early due to pregnancy complications.
Tuteao was born at the Royal Women's Hospital weighing 1376 grams and was transferred to the Special Care Nursery at Werribee Mercy Hospital to be closer to mum and dad. Tuteao is now at home and doing well.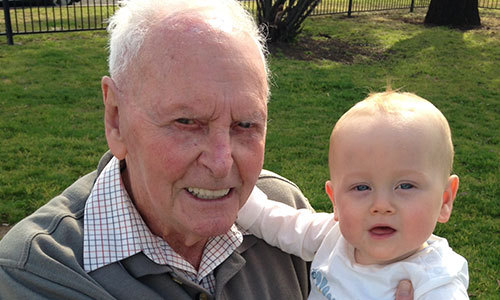 Jacob Horne, is the previous little miracle featured on the Pram Jam homepage. Born at 24 weeks at Mercy Hospital for Women, Jacob faced a series of serious health complications, including a stomach infection and collapsed lungs, spending 75 days in the hospital's National Intensive Care Unit (NICU). Thanks to the NICU's highly specialised care developed through clinical and laboratory research, Jacob cleared every hurdle!
Follow our Facebook and Instagram pages
More Questions
If you have further questions, please download the Frequently Asked Questions here, email pramjam@mercy.com.au or give the Pram Jam team a call on 03 8416 7766.