Ambassadors
We are really excited to have Annie Nolan as our PramJam Ambassador!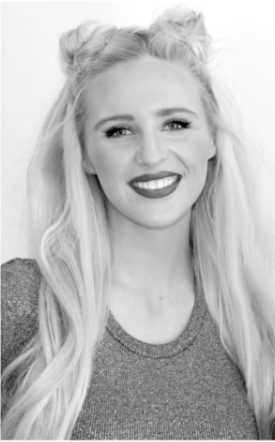 Annie Nolan (aka Uncanny Annie)
Online personality, writer and activist.
Blogging on her page since mid-2015, she quickly gained a fanbase for readers that appreciated humour, honesty, and not conforming to the norm. Annie has an uncanny knack of being able to talk about serious, pressing issues then in the next breath talk about pop culture and her use of adult nappies.
However, her passion for social justice and humanity is what drives her.
A large part of what Annie does is normalising the taboo and talking openly about life's experiences. It's also about giving a platform to the issues she cares most about. One very important issue to Annie is premature birth.
At the age of 23 and just under 2 years after the birth of her son, Malachy, Annie gave birth at The Mercy Hospital to twins, Delphine and Cheska. They were 13 weeks early.
Annie has written extensively about her experience of having premature twins. Some of her most profound memories are when she watched the nurses sing to her babies through the humidicribs, and when a nurse comforted her after she heard the cries of full term babies with their parents while Annie was in her room alone and her twins were in NICU. Those acts of compassion touched her deeply.
"After 5 months in hospital, Delphine and Cheska came home and they are now healthy, happy 4 year olds! Nevertheless, Annie is determined to help other's that are impacted by premature birth and that is why she's thrilled to be partaking in Pram Jam. "After I birthed my son I had a large haemorrhage and needed a blood donation. So as soon as I was able to, I became a blood donor. Similarly, we were given lifesaving care by The Mercy Hospital when our twins were born premature. So it feels wonderful that I can give back to those that gave us so much."
You can also get involved as an ambassador and help us to raise funds by sharing this event through your network! For more information please email pramjam@mercy.com.au